The Quiz Package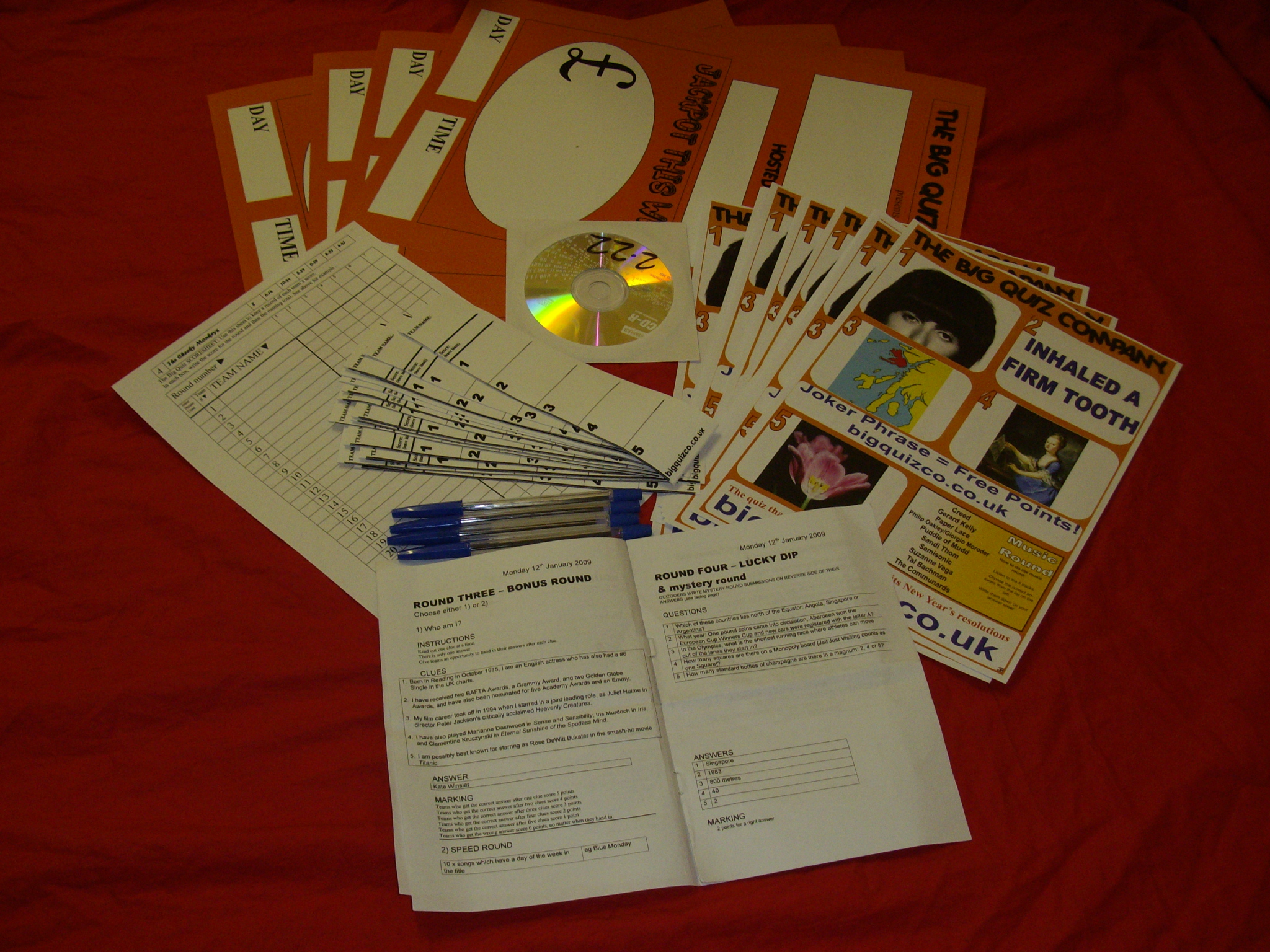 The Quiz Package comes as shown, and can either be purchased as a one-off or on a regular basis.
Another service we can offer is to supply one of our Quizmasters to run your evening for you, taking all the potential hassle out of your hands and assuring that everything will be run with the professionalism that we pride ourselves on.
The pack itself contains:
1 x Question Booklet
1 x Music Round CD
25 x Colour Picture Sheets
15 x Answer Booklets
4 x Pens
1 x Scoresheet
4 x Promotional Posters
Additional pens and answer booklets can be supplied as required.